We have completed projects all over the North Island and across a range of industry sectors.  We have managed both residential and commercial projects and worked extensively in the education sector, as well as in health and aged care.  We are proud to enjoy working relationships with several long-standing clients.
Projects
Below is a selection of recent and current projects.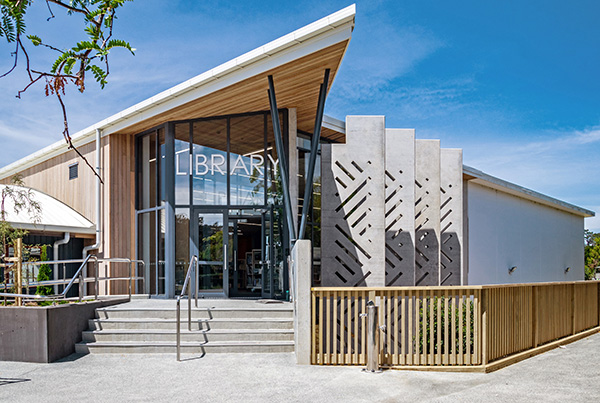 Pinehurst School Library and Dance Studio
A multipurpose space for learning and play
Completed in January 2020, the Pinehurst School Library comprises an impressive upstairs main library facility along with a meeting room and office spaces. The downstairs level includes a large dance studio with an adjacent kitchen.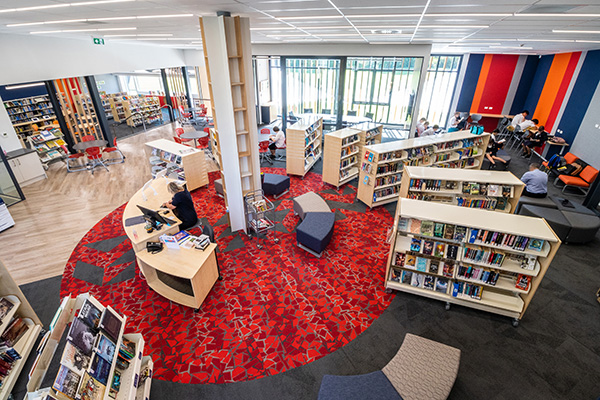 Milne Project Management led the team of client representatives, consultants, and builder, to deliver this project.  The Library connects two older existing buildings which presented design and construction challenges that were successfully overcome by the project team.
Architect: Fat Parrot Architecture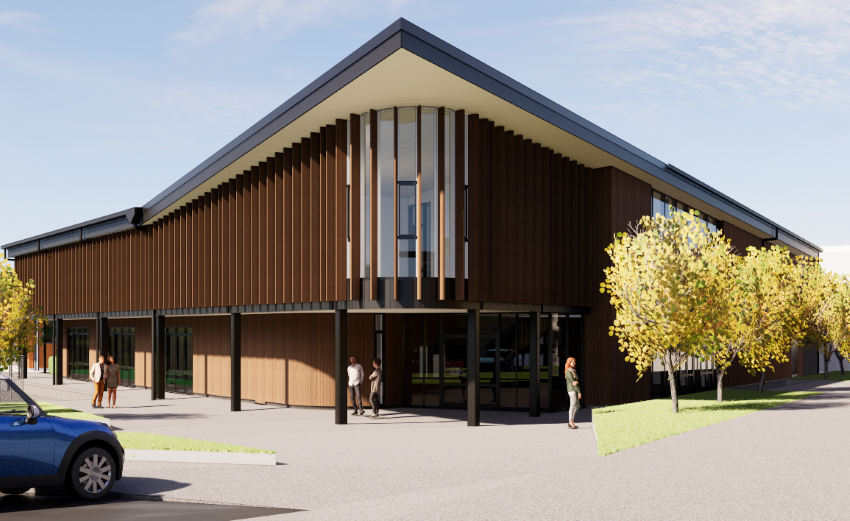 Pinehurst School
Auditorium and Classroom Block
Construction of this new feature building began in October 2021. A distinctive and appealing space externally and internally, it will expand the scope of the arts curriculum and will generate great pride for the school community.
A light, modern foyer will lead to the dedicated performance space where students will be able to showcase their talent in a state-of-the art theatre.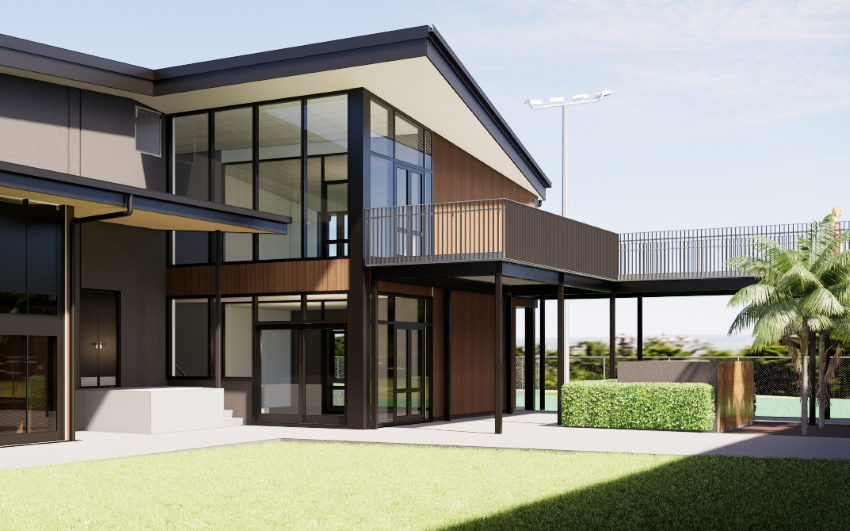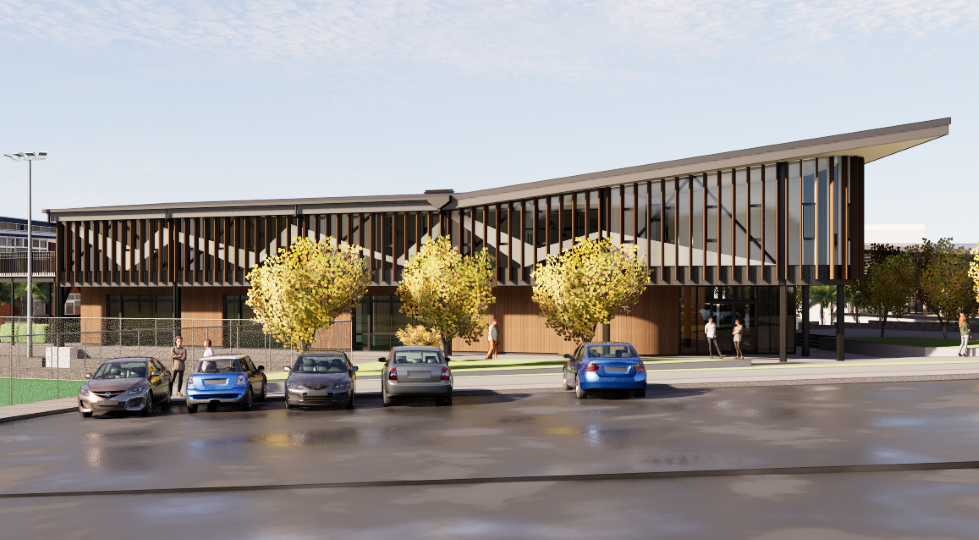 The 500-seat auditorium will also be an excellent venue for larger lecture-style teaching and conferences. In addition, this building shall feature 8 functional, multi-purpose classrooms, an internal "street" for breakout spaces, an elevated place to view sports activities happening on the multisport surface below, as well as an attractive courtyard for students to lunch and socialise.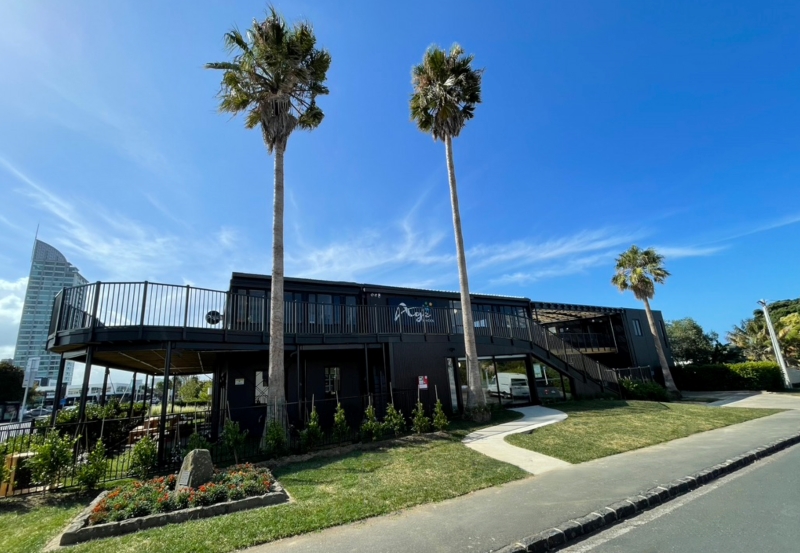 The AGE School
An urban school with a passion for creative and innovative learning
The AGE School opened its new premises in Takapuna at the beginning of 2021.  Along with a performing arts area, specialist technology and science classrooms, the school features a lounge area, kitchen, central hub and workshops in the garage.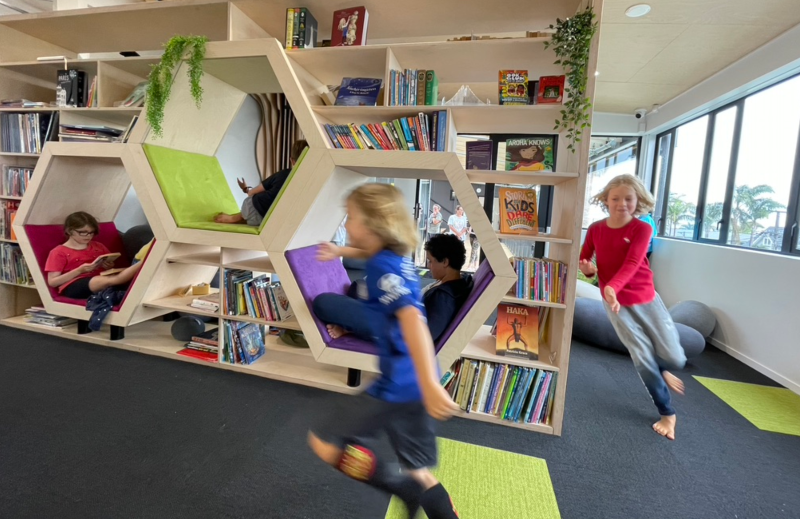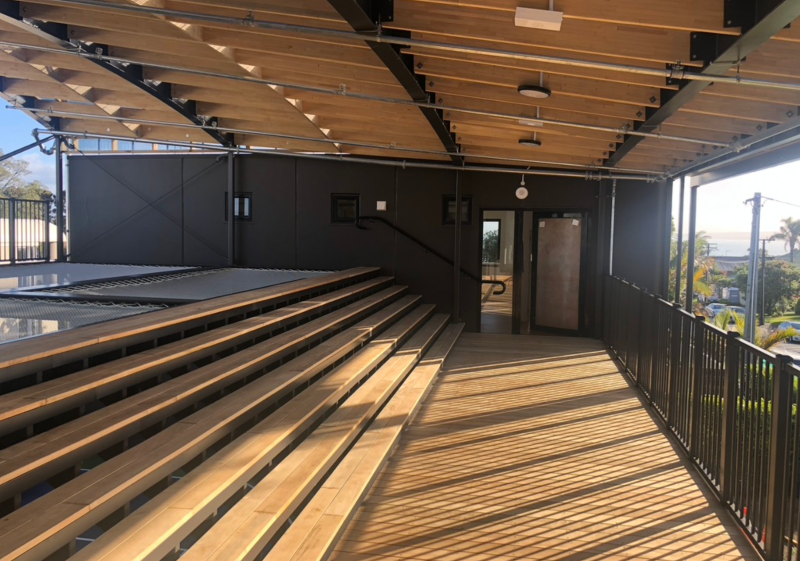 This is a proudly Green-star rated school and it aims to redefine what a school looks and feels like, inspired by the best aspects of modern family homes and innovative learning spaces.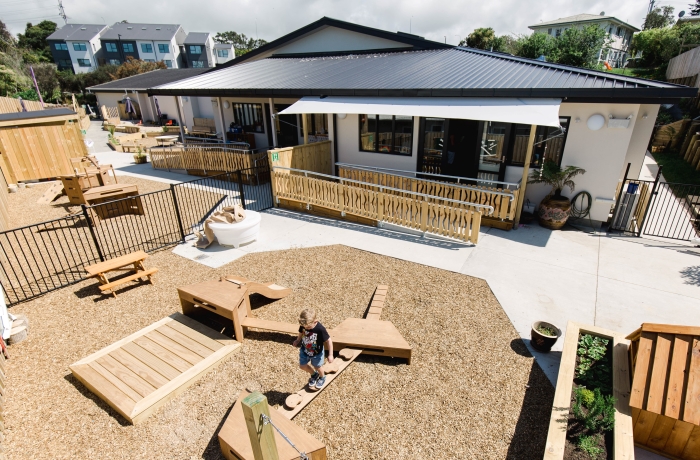 The Children's Ark Early Childhood Education Centre
A new space for the youngest members of our community
The Children's Ark officially opened its new centre in November 2020 and now caters for babies through to preschoolers.  The building includes three early-learning spaces as well as outdoor areas for each, children's toilets, a staff administration area, a new commercial kitchen and large foyer entrance which adjoins Long Bay Baptist Church.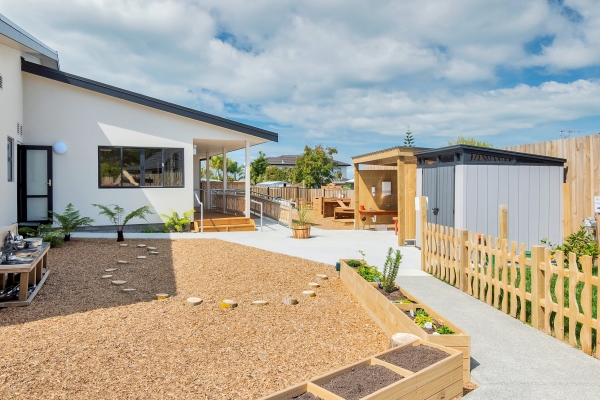 This project brought challenges with the fact that the children continued to attend a temporary kindergarten set up in the Long Bay Baptist Church auditorium adjacent to the building site.  This meant that the safety of the staff and children, and coordination with ongoing church activities had to be considered at every stage.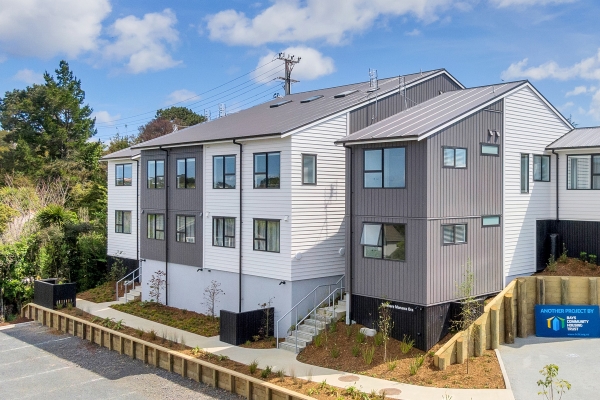 BCHT Social Housing Development
A five unit social housing complex
Bays Community Housing Trust provide quality, affordable housing for people who need it.  BCHT aim to create micro-communities of tenants, helping to connect individual tenants with each other and empower these groups to become self-reliant and independent.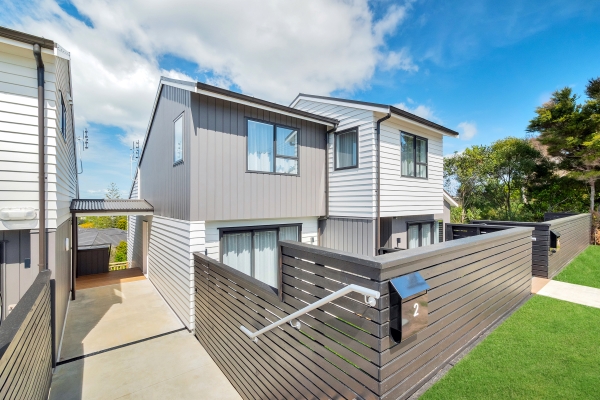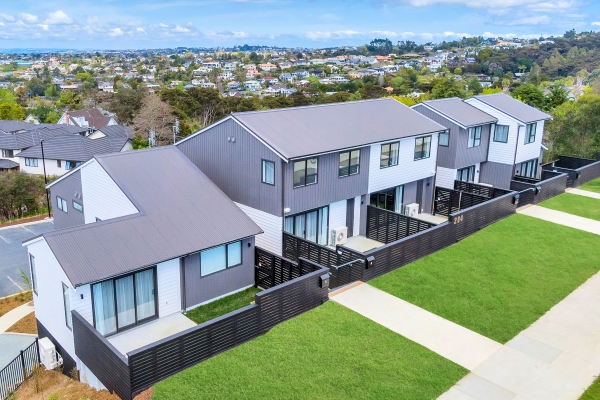 Milne Project Management has guided the project from conception through to completion.  The project comprised a separate civil works contract followed by a building contract.  Milne Project Management assisted with all aspects of this development including liaison with the Ministry of Housing and Urban Development for financial backing of the project.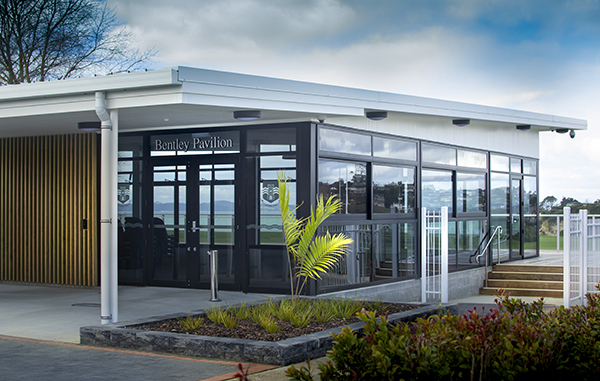 Macleans College Bentley Pavilion, Change Rooms and Artificial Rugby Turf
A facility to serve the needs of the sporting and wider school community
The Bentley Pavilion at Macleans College overlooks the sports fields and recently completed artificial rugby turf.  It provides stunning views out over the Waitematā Harbour. The Pavilion is a state-of-the-art function centre with expansive outdoor decking and a full commercial kitchen.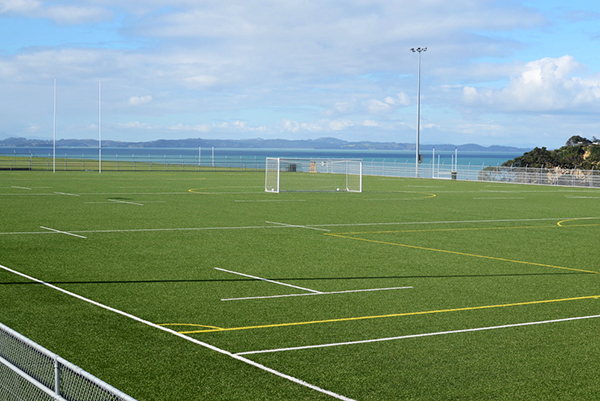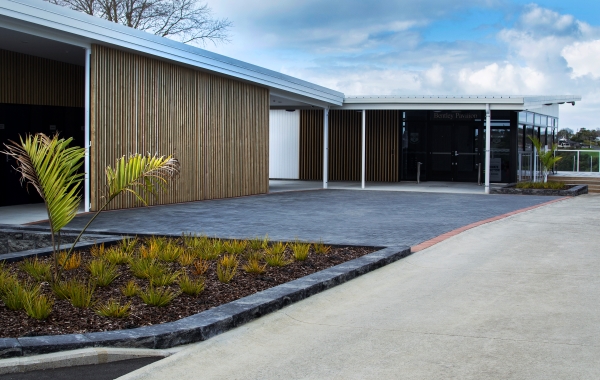 The Change Rooms, housed in a separate building, provide modern, naturally-ventilated changing rooms for sports teams utilising the impressive turf facilities.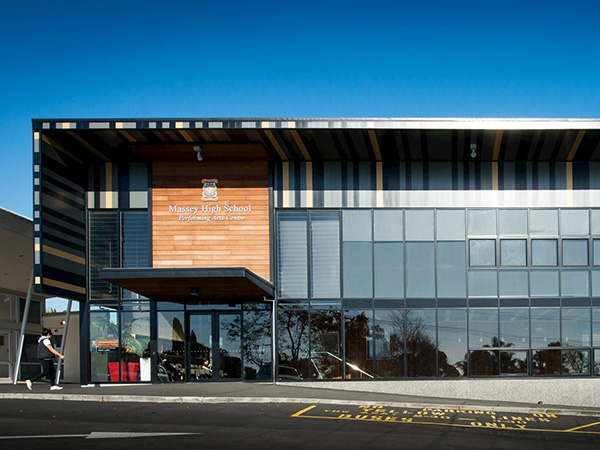 Massey High School Performing Arts Centre
A state of the art theatre
This is an important building for the school and local community, realised within demanding constraints that included a tight budget.  The then Principal, Bruce Ritchie, wrote that "Close control of the budget and the construction to ensure no over-runs were achieved largely due to Alan's ability to manage a diverse range of people and build them into an effective team whereby all participants were working towards a common goal."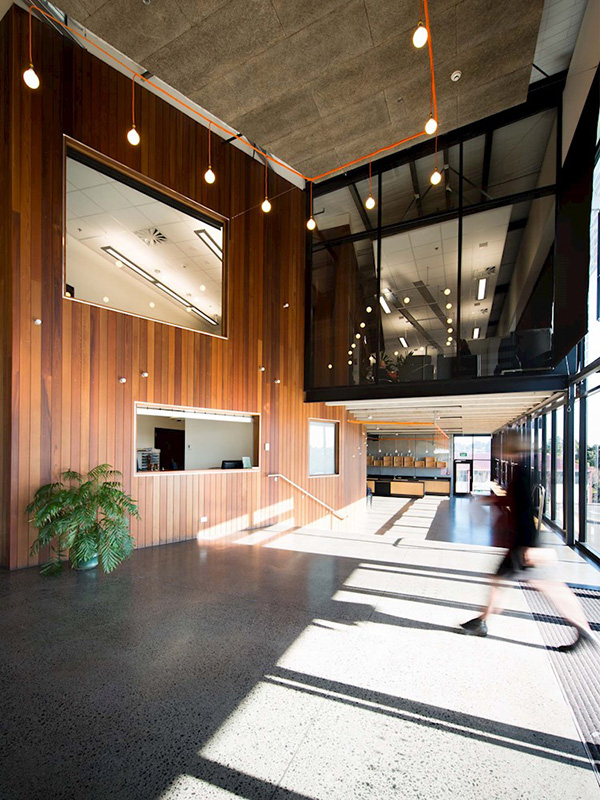 Massey High School's performing arts centre hosts theatre and dance performances, music concerts, art exhibitions and business events or workshops.  The buidling is an inspiring venue and source of pride for students and their teachers.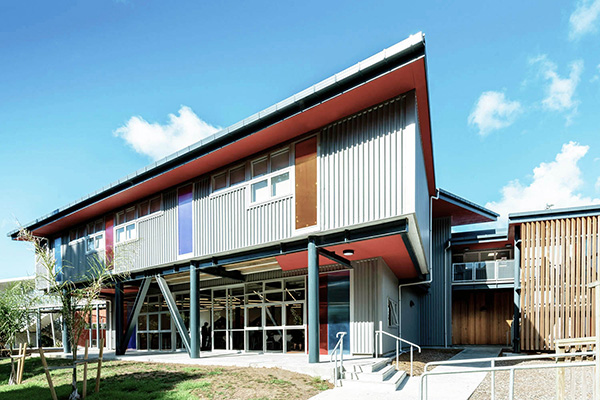 Pinehurst School College 4
Senior School hub
College 4 comprises a science laboratory and technology hub, five classrooms, teachers rooms and a large senior common room.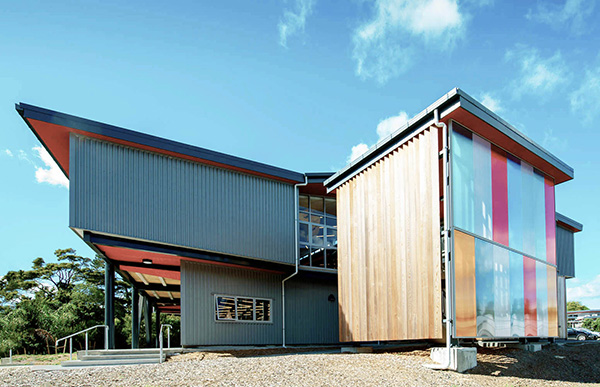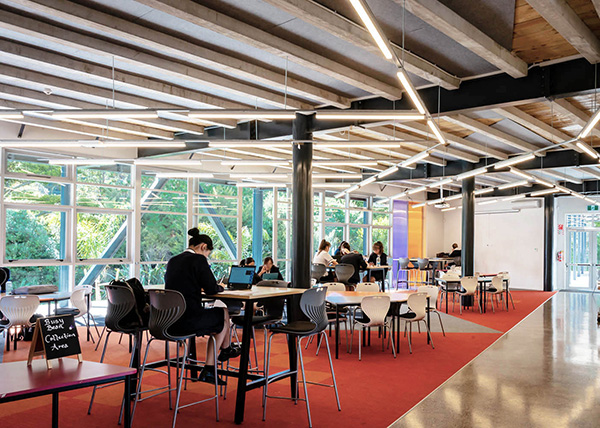 Fat Parrot Architecture was commissioned at preliminary design stage to complete the exterior finishes and detailing and to complete the interior spatial design and take the project through to completion.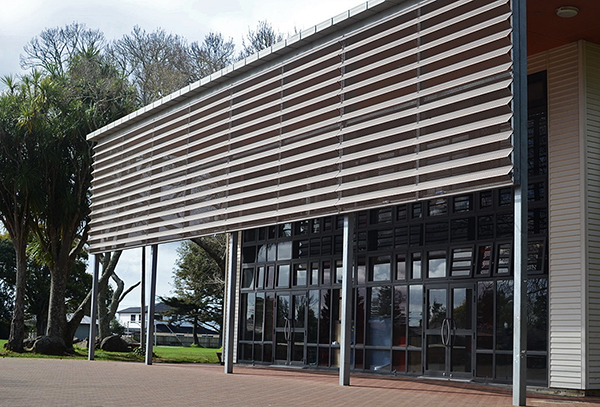 Papatoetoe High School Mathematics Pāngarau Block
Supporting education excellence
Papatoetoe High School engaged Milne Project Management to manage the design, consenting, tendering and construction of this 10 classroom facility.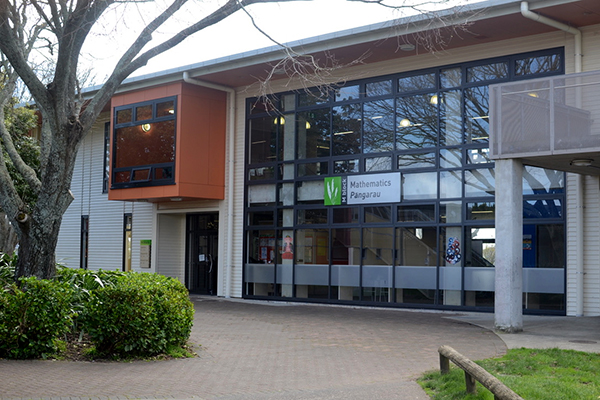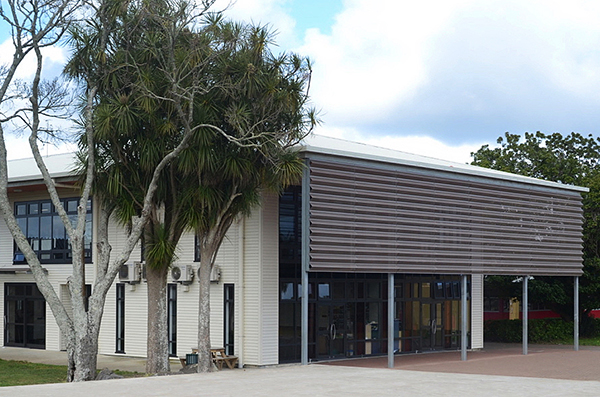 This two storey building features break-out areas on both floors with a full height atrium area.  Internal glazing between classrooms and the full height atrium provides a high degree of spaciousness and connectivity within the building.